Lower Wall Framing


The lower walls are getting framed up now. Each day they work on it, the building starts to take shape.
---


A view from the back towards the front. Most of my shots are taken early morning
before work or in the afternoon after work.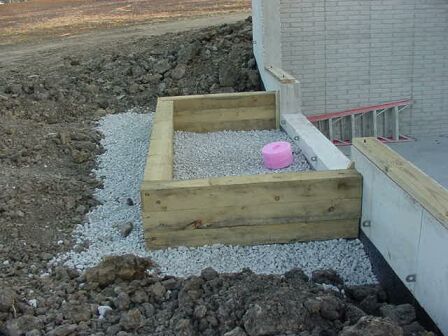 Here's the window well that my wife and I put together. Our contractor
is letting us do some of these small projects to save money.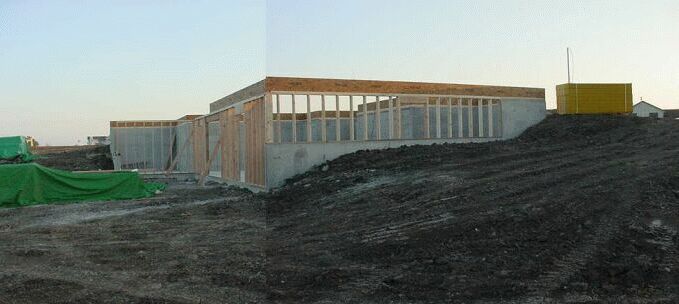 A view from the back corner. The downstairs bath window rough-in is in place.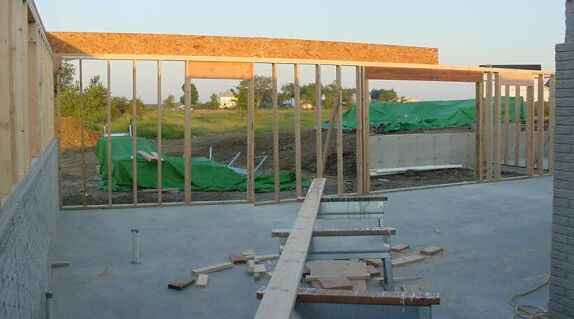 A view from inside looking towards the back. The space is getting defined. You can see the headers in place over the windows and doors. You can also see the rim joist on the top of the wall. This will be where the floor members will end.

| | | |
| --- | --- | --- |
| This is a detail that is typical in our area. The framing crew sets the bottom plates back about a half inch from the foundation to accept the exterior sheathing. By doing this the exterior siding will look better because it won't stick out too far. | | This might be a bit difficult to see. I am taking a shot of the control joint put in the concrete wall. It looks like a line starting from the corner of the stud wall down to the bottom. They put control joints in concrete walls to account for some cracking. This can happen at areas of stress such as when the height of the wall is different. |

<Prev ~ Back to Top ~ Next>